PapairWrap - sustainable packaging with paper bubble wrap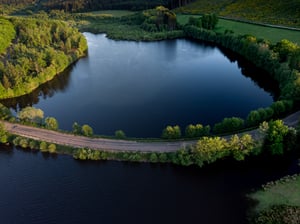 With PapairWrap, you no longer have to choose between cost-effectiveness and sustainability.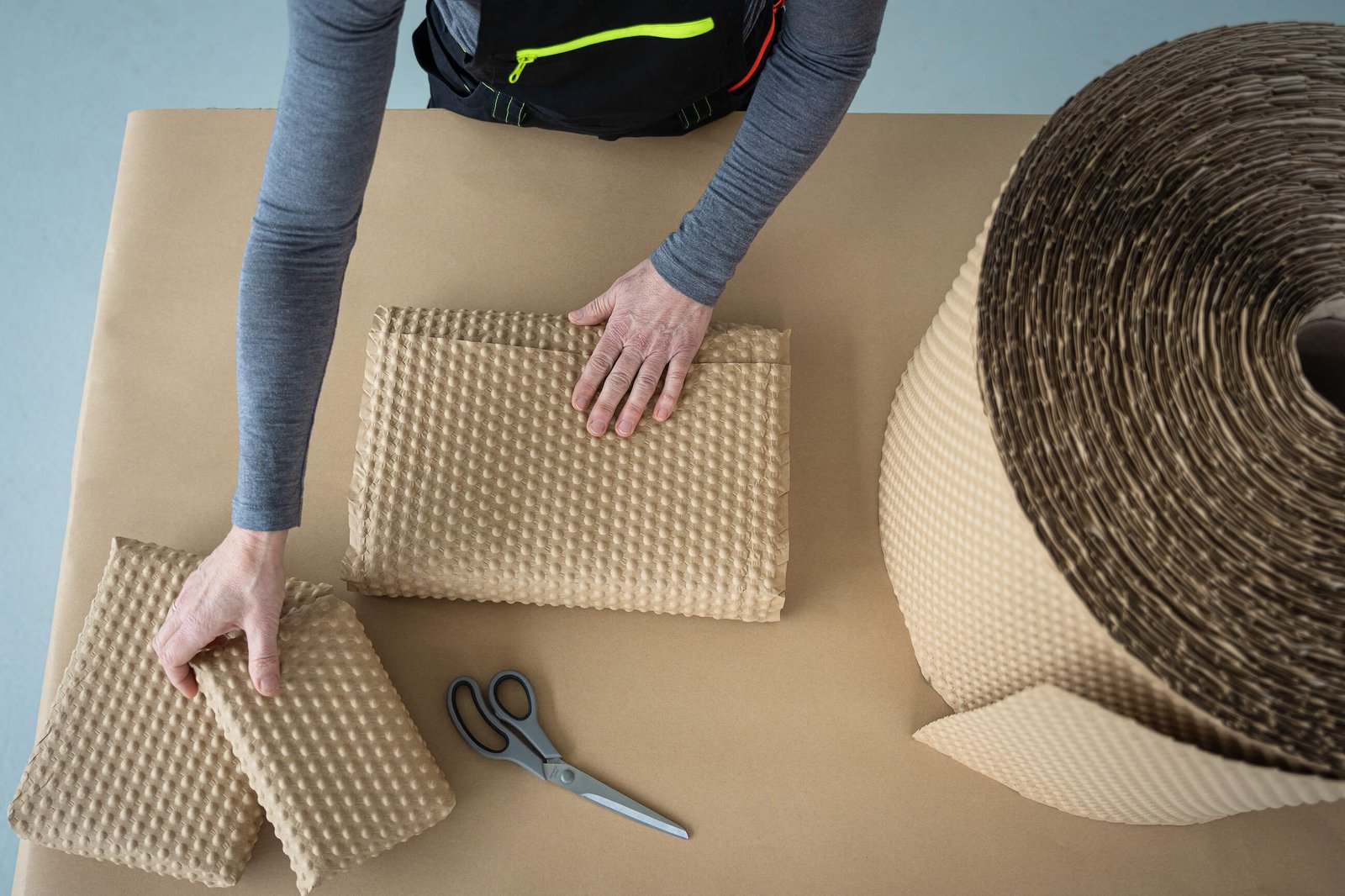 Safe online shipping
PapairWrap is the perfect solution for packaging needs of various kinds. With the innovative paper bubble wrap, products are packed securely and in a volume-saving manner, and additional filling material is saved.
Advantages:
active environmental protection through the use of recycled material
cost savings compared to other sustainable alternatives
reduced shipping costs due to low packaging volume
industrial packaging
PapairWrap is particularly suitable for packaging and safe transport of technical products, such as electronic components, spare parts or machine parts. The packaging material not only provides excellent cushioning and individual protection.
Advantages:
dust-free and safe
flexible with high cushioning effect
sustainable because 100% paper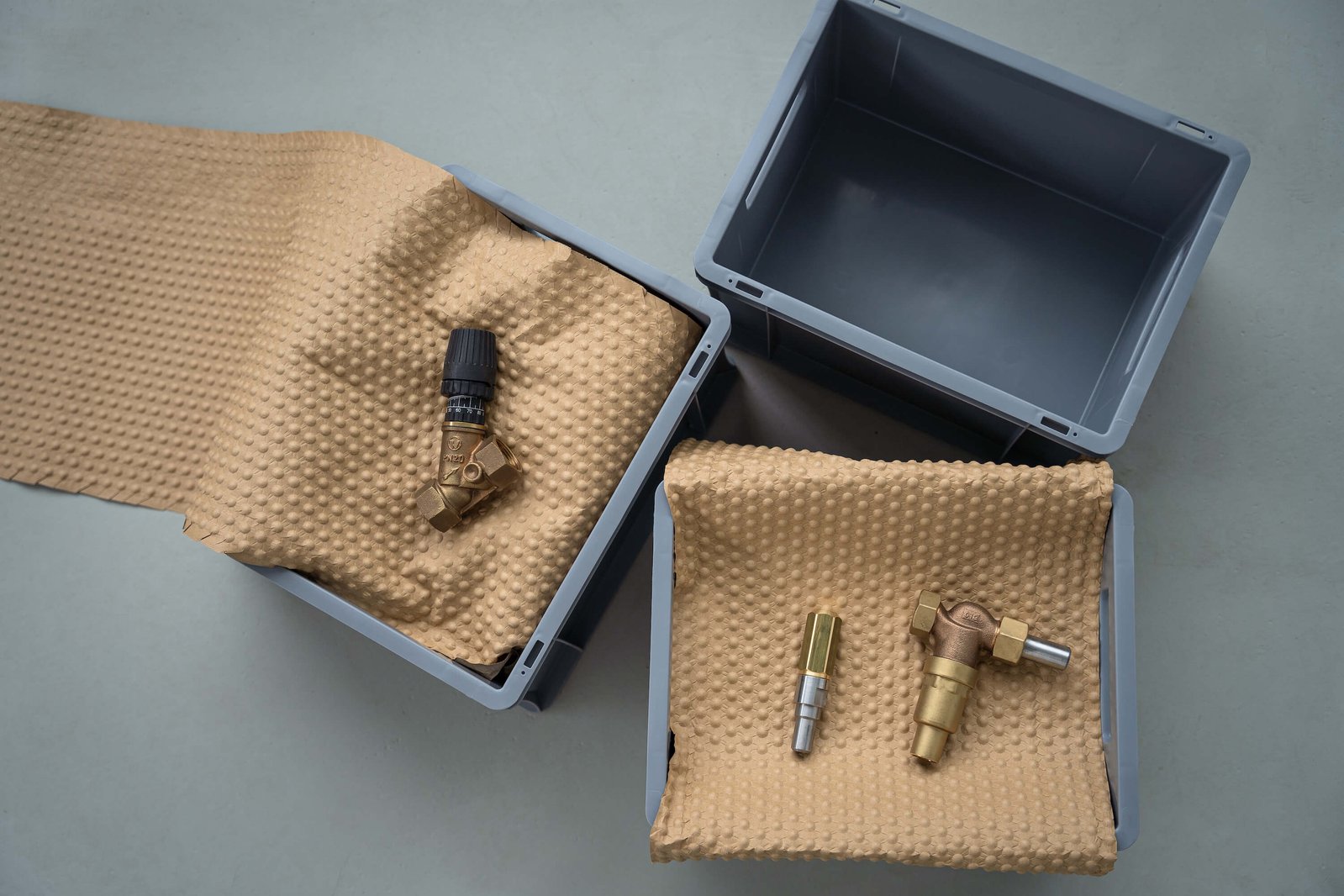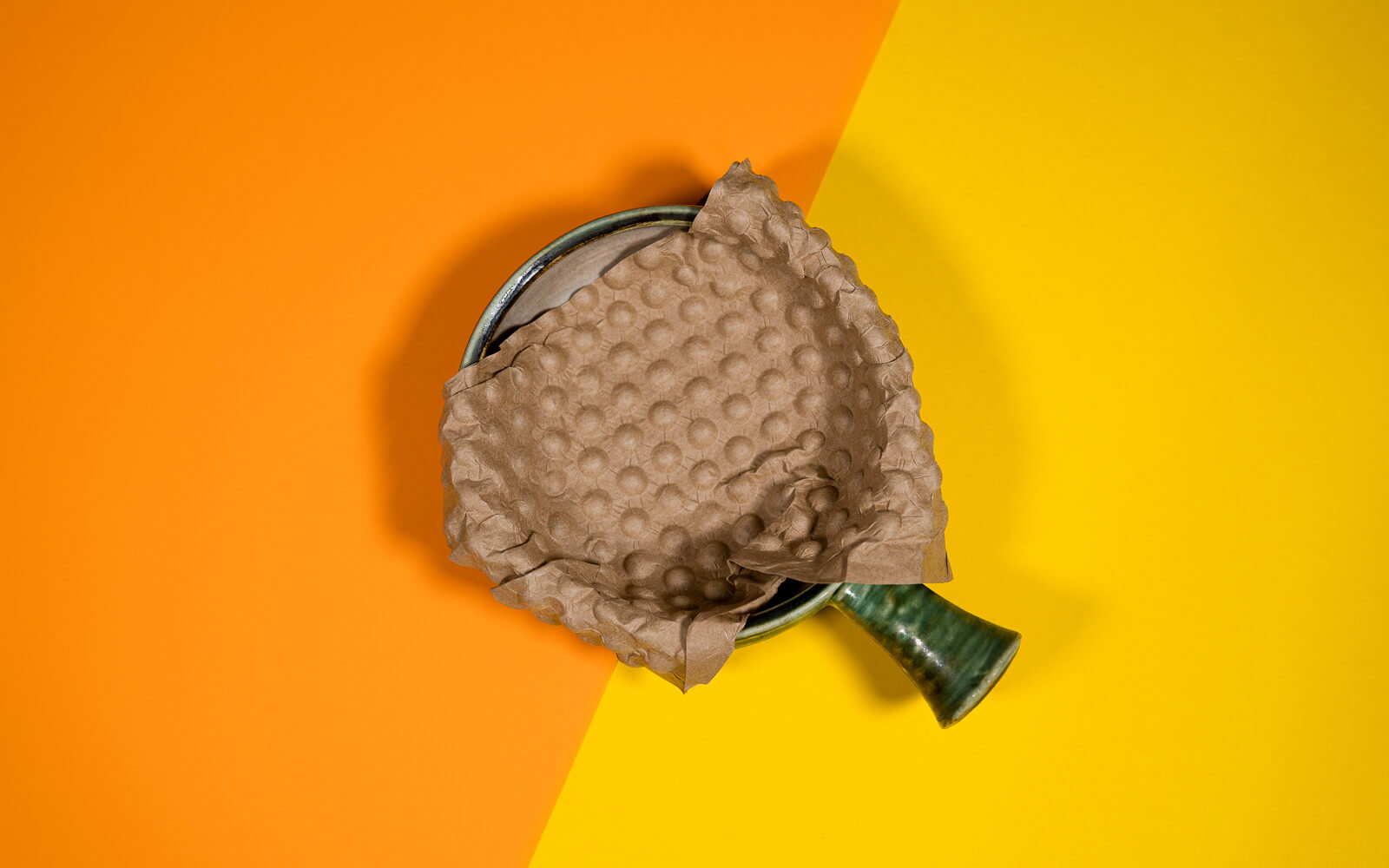 Customer Experience
Consumers are actively addressing the issue of packaging waste and increasingly opting for or even requiring sustainable shipping options. PapairWrap is the sustainable packaging solution with reliable transport protection and a positive unpacking experience. Attractively packaged goods make for more satisfied customers and increase customer loyalty.
Advantages:
Customer satisfaction through positive unboxing experience

Meet customer demand for sustainable shipping option
Use like traditional bubble wrap
"The young company Papair has developed a solution that allows us to stop shipping plastic and use their products to ensure sustainable shipping for our customers."
Why should I use PapairWrap for my shipping?

PapairWrap is safe, cost-efficient and sustainable. Companies no longer have to choose between cost-effectiveness and sustainability, PapairWrap makes both possible at the same time. With high cushioning and low volume, you can not only avoid unwanted plastic waste in your shipping packaging, but also improve your customers' customer experience. PapairWrap not only has a positive impact on your environmental footprint.
Are the bubbles actually airtight?

The cushioning effect of PapairWrap is not based on air entrapment, but is achieved through the geometric shape of the bubbles. In the event of shock, the forces that occur are optimally diverted away from the product and your products arrive safely and intact at the recipient.
How good is the cushioning effect of PapairWrap?

PapairWrap has comparable cushioning properties to conventional bubble wrap. We were able to clearly prove this in a first series of drop tests with shock sensors. One should not be deceived by the stability of the individual bubbles, which is certainly higher with the plastic version due to the air pockets. In terms of surface area, the incoming forces are optimally distributed by the PapairWrap thanks to its 2-layer design, which you can imagine is like a nail board.
Which paper is used in the production of PapairWrap?

Only recycled paper is used in the production of PapairWrap. For us, sustainability also starts with the delivery routes, which is why we source our paper exclusively from German manufacturers.
Is glue or plastic used?

The paper webs of PapairWrap are joined together by means of a special process using pressure and temperature. No adhesives or plastics are used in the process. PapairWrap is therefore optimally recyclable and completely biodegradable.
Are there limitations to the use of PapairWrap?

PapairWrap is versatile and can be used in the same way as the plastic version in the vast majority of cases. Naturally, recycled paper has a certain roughness on the surface. With very sensitive surfaces, it is therefore not impossible that the material may cause so-called micro-scratches. You should simply test this beforehand.
Where is PapairWrap being produced?

We rely on "Made in Gemany". Our production facilities are located in Rethem / Aller in Lower Saxony. From there, PapairWrap is also shipped directly to you.